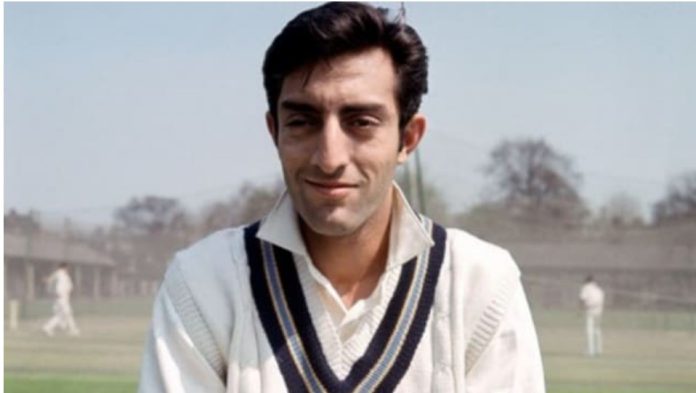 Article top
Mansoor Ali Khan Pataudi became a strong cricketer despite his visual impairment. His positive and daring captaincy taught India to win several titles in overseas tournaments. Nawab, Tiger, and many titles are there for this first superstar of Indian cricket former Indian captain Mansoor Ali Khan Pataudi, who passed away on 22nd September 2011, He Performed for the several titles and it's a perfect reflection of his life and cricketing career that he lived.
Pataudi met with a car accident, his right eyesight got impaired forever. Pataudi took over as India captain at the age of 21. He led India in 40 of 46 Tests he played and won 9 matches. As a captain, Pataudi's team achieved their first overseas Test match against New Zealand in 1967. As a batsman, he played the natural game with an attacking and unorthodox mindset. Even After having a partial impairment in eyesight, he managed to score runs in red-ball cricket at an average of 34. As a captain, Pataudi changed the approach of the team especially while playing on new outfields. Pataudi was grooming himself as a skipper, it started when he captained the school team in 1959, scoring 1,068 runs in total that season, defeating the school record set in 1919 by the England skipper Douglas Jardine. He made his debut for Sussex in August 1957 at the age of 16. After that, he played for Oxford while he was studying and was the first Indian captain at the university.
In March 1962, Pataudi became captain of the Indian cricket team after taking over the team from Nari Contractor. He held the world record for the youngest Test captain, until Tatenda Taibu in May 2004. He was the manager of the India team from 1974–5. And later became a member of the Indian Premier League council.
On the personal edge, Pataudi was said to be dating actress Simi Grewal. Lately, he married actress Sharmila Tagore, on December 27th, 1968. They had three children: Bollywood actor Saif Ali Khan, Saba Ali Khan, and Soha Ali Khan. Unfortunately, India lost its youngest captain Pataudi he passed away due to a severe lung infection. His body was buried at Pataudi, Gurgaon in Haryana. He was the most charismatic cricketer of the generation. To play with almost zero vision with one eye. And still, manage to score tons of runs and half a dozen centuries in international cricket this tells you, what a genius he was. He will be missed and it's a huge loss to the game of cricket.
Matched Content Ad
Source link